We are here to help!
How to charge shipping fee?
Auction Item winners can request shipping by navigating to My Payments -> My Bids and selecting "Request Shipping" for the auction item.

Shipping Amount will be shown to the requestor if auction item is configured upfront for shipping amount.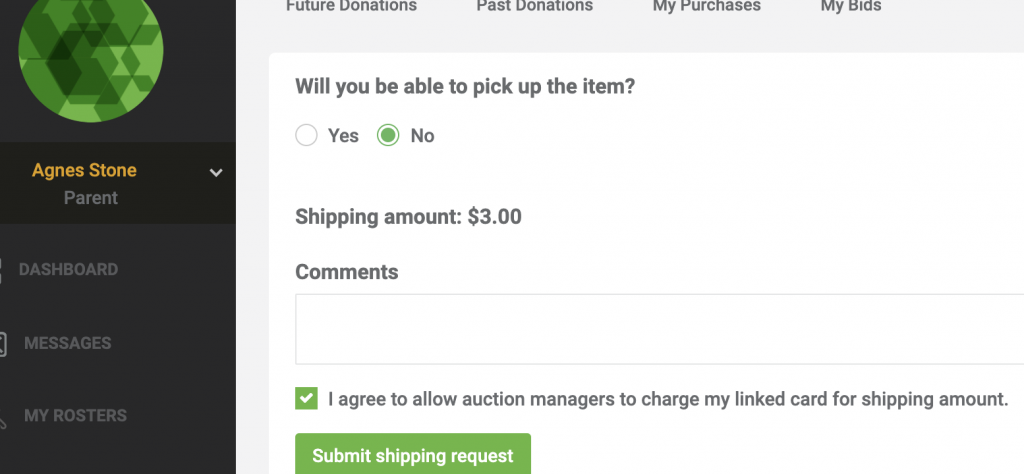 In case shipping amount is not specified for auction item they can still submit shipping request. Shipping amount confirmation email will be sent once admin updates the shipping amount for shipping request.

For Admins:
Shipping requests can be viewed by navigating to auction detail page and selecting "Shipping Requests".

Admin or auction manager can enter shipping amount. System will send amount confirmation email to the requestor once shipping amount is specified or updated. Admin has to wait until the requestor has confirmed the amount by clicking on the confirmation link in the email.

After the requestor confirms the shipping amount. Admin or auction manager will be able charge the card by clicking on the "capture payment".