We are here to help!
How do I add a link to the message?
In a message, you can directly add a page link or any video link (YouTube).

You can also add the link over text, click on the link icon, and add the link.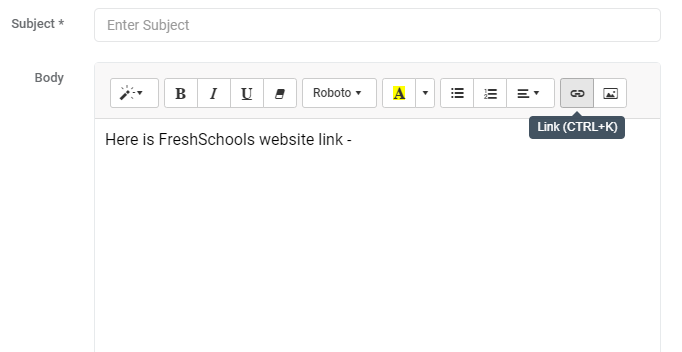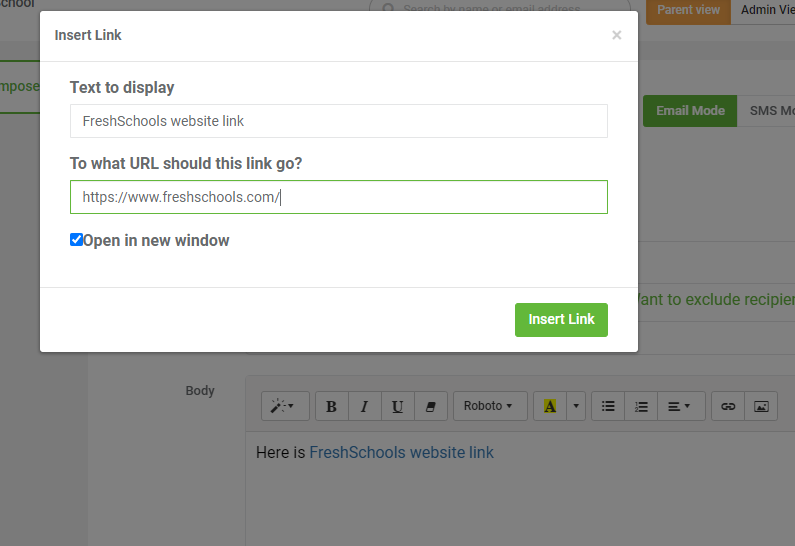 Also, in text SMS for iPhone and Android devices, a link can be added. Please note that it is also up to the device to show the link as clickable. There are problems with old versions not supporting links in SMS and also some devices have user-specific settings that override clickable links in SMS.