We are here to help!
How do I assign a parent as Fundraising Manager?
From the school setting page, go to the Manage Role option, click on Roles, it will take you to the Roles page, click on Fundraising Manager to assign a Fundraiser Manager role to a parent.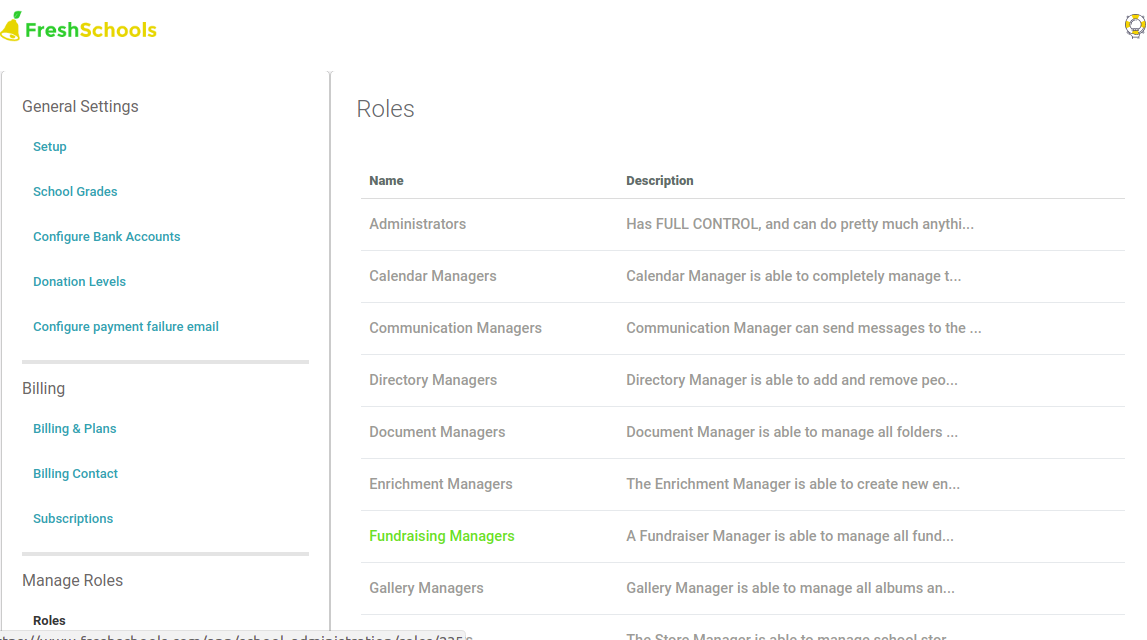 On the Fundraiser Manager page click on Add User button and add the user name to whom you want to assign the fundraiser manager role.