We are here to help!
How do I import student files?
When you signup for a school in FreshSchools, you can import a student file, if you don't want to import then, later on, you can import a student file from the school directory page.
From the left menu go to School Directory then click on the Import Students button, upload the student file and click on Upload & Validate CSV button.


The student file format should be the same as a given sample CSV file and the file type should be CSV(UTF-8), another file type is not accepted.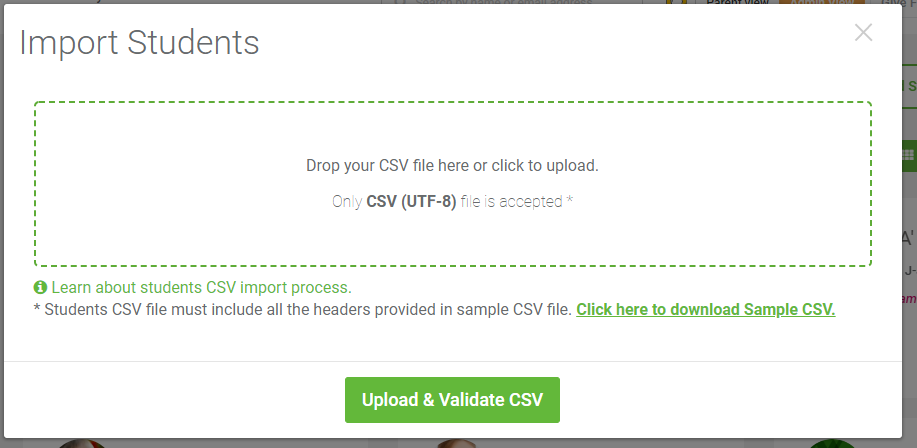 In the import files, student FirstName, LastName and Grade is mandatory otherwise, the file will not be imported.
In the file to associate multiple kids of the same parent, on their kid's record – the parent name and email address should be the same, if the email address is not present then parents phone number should be same, if the email address and phone number are not present, then their physical address should be same.