We are here to help!
How do I add second child in FreshSchools?
Login as a parent, go to your profile, click on Add Child button to add the second child in FreshSchools. In Add Child popup enter the required detail and click on Save button, after that you can see the newly added child on your profile.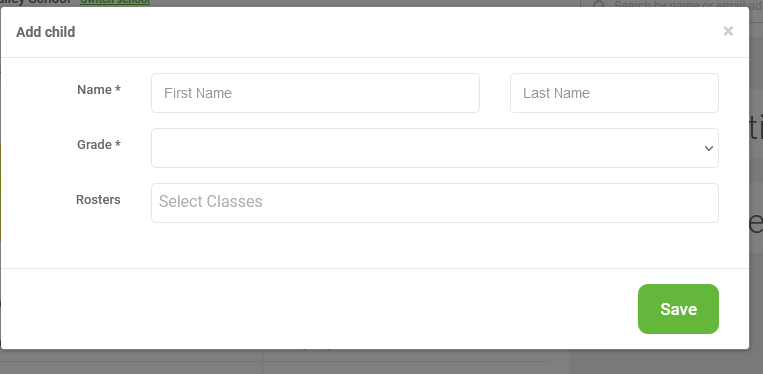 On your profile Add Child button will be visible only when admin has allowed it from school setting page.

If Add Child button is not present on your profile, then please contact school admin, to add your second child in the school.